Burst Pipe Repair
Leave it to the experts at Mr. Rooter.
Emergency Repairs - No Additional Fees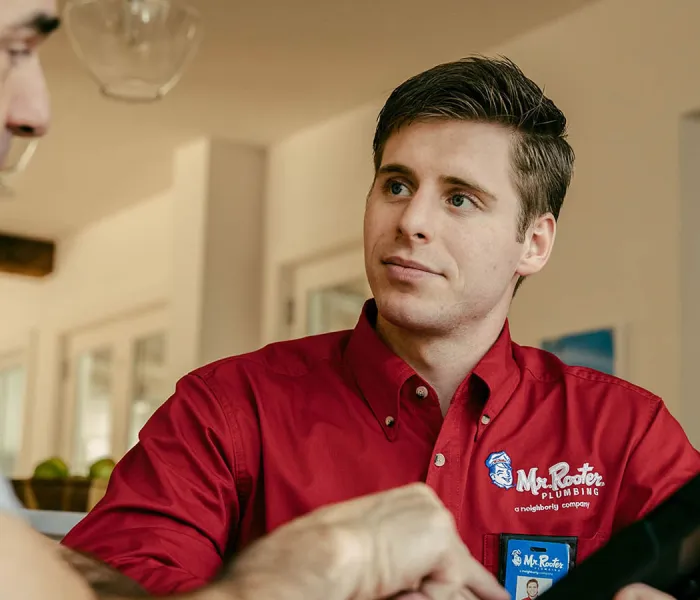 Burst Pipe Repair
The wintertime is a sensitive time for water pipes because cold weather can lead to frozen water within pipes, creating a build up in pressure, which can lead to a burst pipe. Thousands of clients in Atlanta have selected Mr. Rooter Plumbing as their go-to Atlanta burst pipe repair experts because of our up-front pricing, workmanship guarantee, and emergency services ensure that you get top-notch and affordable service at any time of the day. Additionally, we are licensed, insured, and bonded, which means leading institutions vouch for our skill and are ready to cover any accidents. Our local plumbers are highly-skilled and dedicated people ready to help anytime because our number one priority is providing exceptional service that includes technical plumbing services as well as courteous customer services.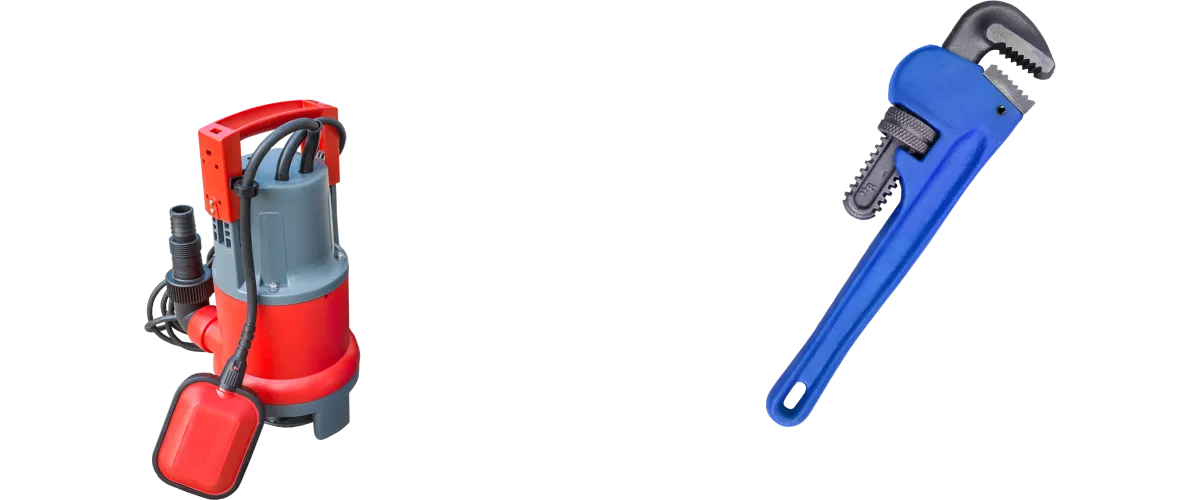 Schedule Your Burst Pipe Repair Now!
Why Do Pipes Burst?
Understanding the common causes of burst pipes can help you prepare for the worst. Staying proactive can save you thousands of dollars on a burst pipe replacement and water damage repairs. While we recommend that you regularly have your pipes inspected by a professional, here are some common causes of burst pipes and things to look out for.
High Water Pressure: Be mindful of your water pressure settings. High water pressure can chip away at weak points in your pipes until they burst open. No need to turn your faucet on max every time - you will save on your water bill this way too!

Cold Weather: Freezing temperatures bring ice into the equation. Idle water turns into ice that cuts off the path for running water. Over time, this built-up pressure will burst the pipes open. Consider leaving your faucet running slightly when you expect temperatures to drop drastically.

Clogging: Fruit peels, hair, and other non-degradable items lost in your drains can build up quickly. If not removed, these items can cause clogging and, you guessed it, pressure to build up.

Exposure:

Pipes do not always burst from the inside out. Pipes that are exposed to tree roots, outside digging, chemicals, and harsh weather can wear away. Be mindful of where your pipes run through.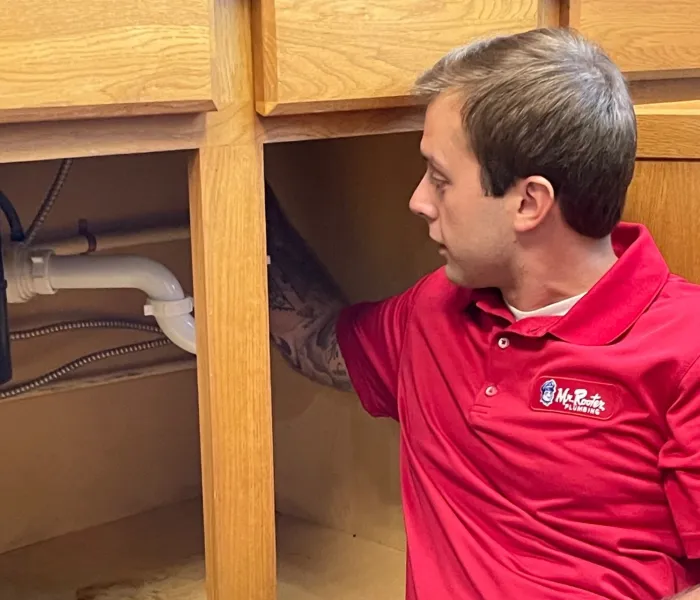 Atlanta Gives Mr. Rooter 4.9/5 Stars
Including Burst Pipe Repair
Get clear, up-front pricing that's respectful of your budget
Emergency services with no added fee
Mr. Rooter's warranty protects you; ask about details
If we don't arrive on time, the Consultation Fee is waived
It's easy to reach us, and our team arrives promptly
Licensed and insured technicians only do high quality work
Coupons
Don't Miss Out On These Savings!
$25 Off
Annual Tankless Water
Heater Flush
Summer is here, enjoy your Saturday!
We'll take care of your Annual Tankless Water Heater Flush this week so you can relax this weekend.
Same Day and Next Day Appointments available.
Limit one. Cannot be combined with any other special offers or discounts.
Expires: December 31st, 2023