Sewer Repair & Sewer Line Replacement
Leave it to the experts at Mr. Rooter.
Emergency Services - No Additional Fees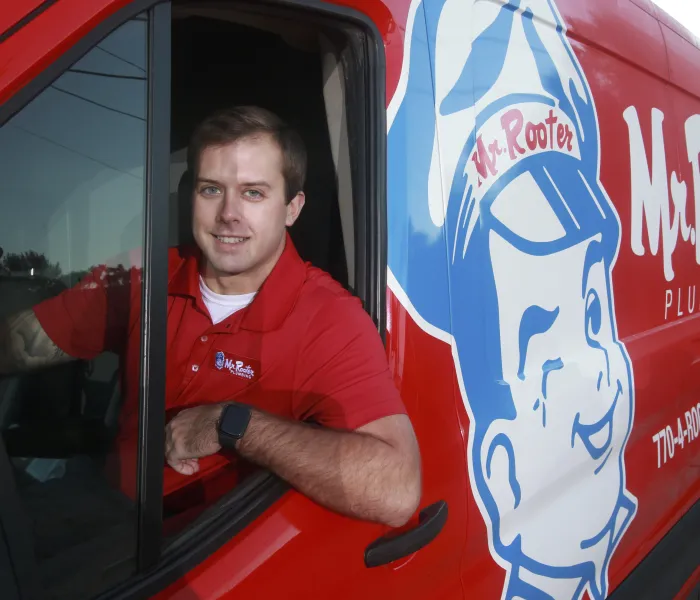 Trenchless Sewer Repair in Atlanta
Mr. Rooter Plumbing proudly offers trenchless sewer line repair, replacement & installation services to Metro Atlanta residents and business owners. Sewer repair is required when drain cleaning or clog removal efforts aren't enough. If you notice that not just one but most (or all) of your drains are running slow or are completely clogged, it may be time for sewer repair or sewer line replacement.

We also offer trenchless sewer repair, so your landscaping is not ruined when your home needs to be connected to a new sewer line. Trenchless sewer repair is generally less invasive than traditional sewer line replacement and is eventually less expensive because it does not ruin your lawn. One way to determine if trenchless sewer line installation is a good fit for your home or business is to schedule an appointment with one of our professionals at Mr. Rooter.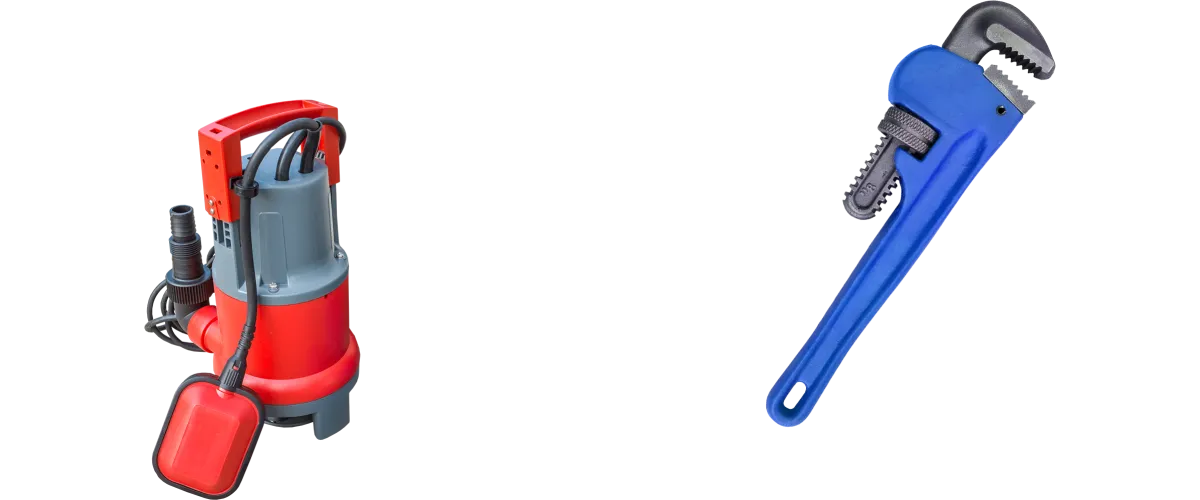 Schedule Your Gas Line Repair or Installation Now!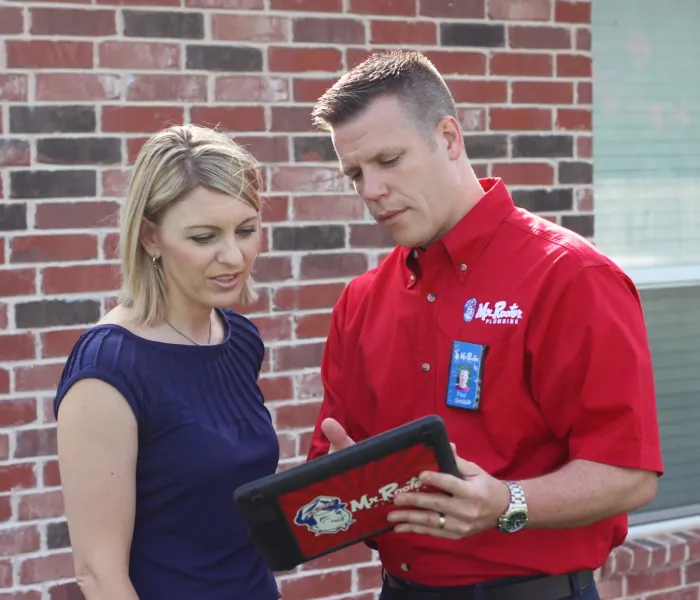 Atlanta Gives Mr. Rooter 4.9/5 Stars
Including Sewer Line Repairs and Replacements
All work performed is covered by the Mr. Rooter warranty
If we don't arrive on time, your Consultation Fee is waived
Emergency services with no added fee
Licensed and insured plumbing experts, plus quality parts
Mr. Rooter's prices are fair - check around to see for yourself
Work is scheduled promptly to complete your repair
When Would I Need a Sewer Repair?
Any plumbing damage that goes unnoticed or is ignored for a long period of time can host an array of many other problems for your home and family. While some plumbing issues can be handled by the home or business owner, sewer line installation or repair should be done by a certified and professional plumber in Atlanta. Our technicians at Mr. Rooter Plumbing in Atlanta can help guide you in your specific case.
There are several different signs that indicate a time for sewer repair or replacement. One of these signs is frequent backups in your drains. If you find that you're having to use clog remover constantly, it could be because of a blockage or break in your sewer line. Other signs that you may need sewer repair are if multiple fixtures are clogged, if weird noises are coming from your fixtures, or if flushing the toilet causes water to back up from your tub. If you experience any of these signs, schedule an appointment online with Mr. Rooter Plumbing in Atlanta, or in the case of a plumbing emergency, call us and we'll send over a professional your way.
Coupons
Don't Miss Out On These Savings!
$25 Off
Annual Tankless Water
Heater Flush
Summer is here, enjoy your Saturday!
We'll take care of your Annual Tankless Water Heater Flush this week so you can relax this weekend.
Same Day and Next Day Appointments available.
Limit one. Cannot be combined with any other special offers or discounts.
Expires: October 15th, 2023
$195
Toilet Tune Up
Be done with the double flush!
Same Day and Next Day Appointments available.
Includes Fill Valve, Flapper & Supply Line.
Cannot be combined with any other special offers or discounts.
Expires: October 15th, 2023