Sink & Faucet Installation & Repair
Leave it to the experts at Mr. Rooter.
Emergency Repairs - No Additional Fees
Smart Homeowners Choose Mr. Rooter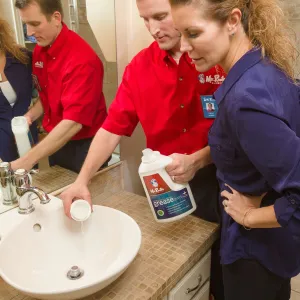 Leaky Faucet Repair in Atlanta
We handle kitchen and bathroom faucet leak repairs in order to stop the annoying drip-drip that wastes water. We repair under the sink to stop leaks at faucet base and can even replace, or repair, tub and shower hardware, as well as leaky/faulty outdoor hose bibs & spigotss.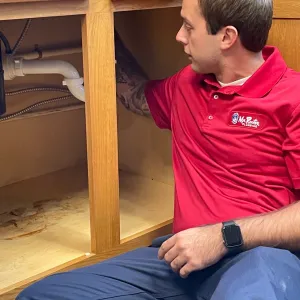 Sink Drain-Pipe Repair & Hook-Up
We fix leaks in the drain pipes under your sink.The issue is often where the pipes meet the sink, so we will replace old and corroded pipes where needed. We will also hook up the pipes after new sink is installed. However, we do not install or replace the sink itself.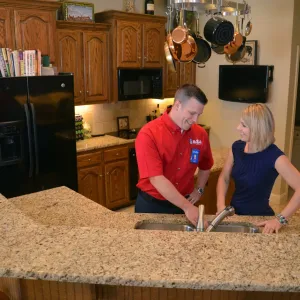 Faucet Replacement
We replace dual-knob faucets with single levers, and replacing water pipes and other items if necessary.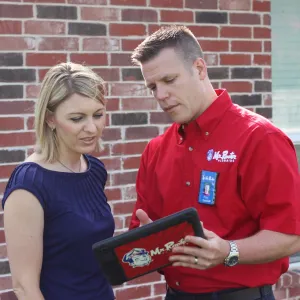 Faucet Installation
We install faucets that you have purchased and update your home by choosing a newer style.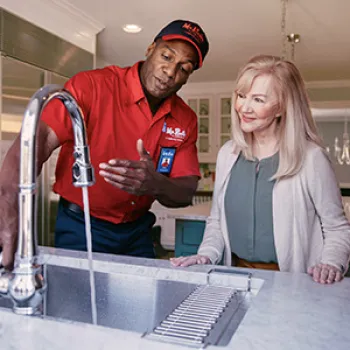 Ken was terrific. He answered all my questions thoroughly and worked above and beyond expectations. Thank you, Mr. Rooter for having great people in you company.
Rey L.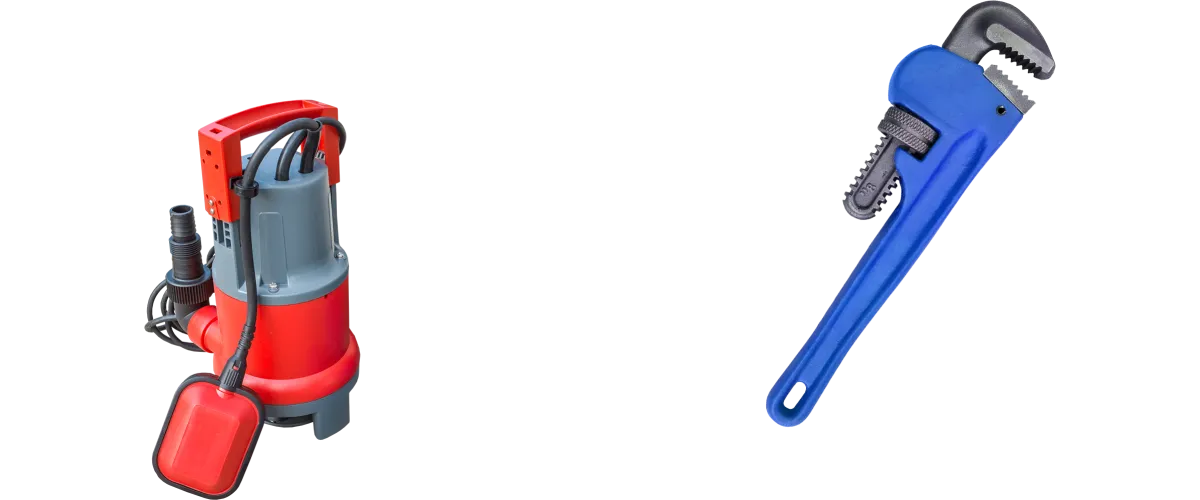 Schedule Your Faucet Repair Service Now!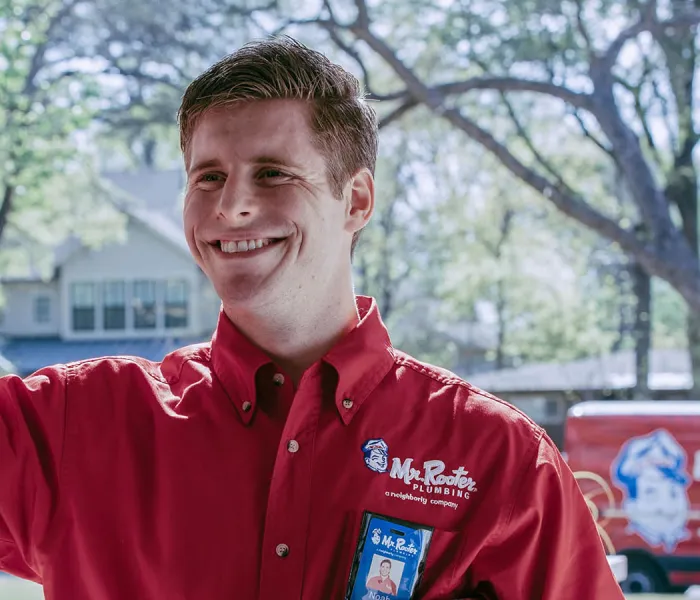 Atlanta Faucet and Sink Issues
Once your Mr. Rooter expert has determined the exact issue, they'll present sink and faucet repair/replacement costs for approval. Professional advice helps you make the best short-term and long-term decisions.
Suddenly higher water bills
Water in the cabinet under the sink
Leaks at the base of the faucet
Mold growth in the cabinet under sink
Faucet knobs too loose, or hard to turn
Slow faucet water from mineral deposits
Corroded/damaged inner components
Drain pipes smell of mildew
Faucets/knobs pitted, corroded, rusty
Missing nuts, bolts, washers, aerators
Business & Rental Property Plumbing Services
Commercial Faucet Repair and Replacement: Companies that own their building, and owners who rent to businesses, both keep Mr. Rooter's number handy for leaky faucets, repairs, and more.
Rental Property Faucet Fixes and Installation: When residents complain about dripping faucets and other plumbing issues, it's good to have someone you know who's ready to take care of it.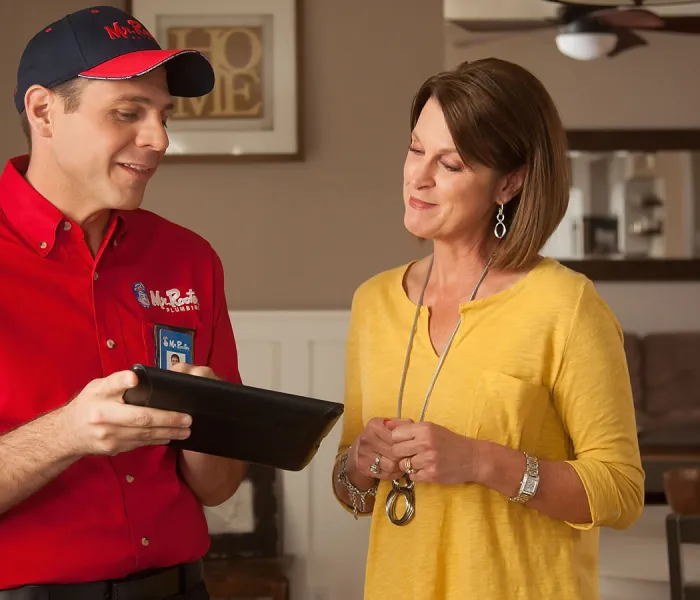 Atlanta Gives Mr. Rooter 4.9/5 Stars
Including Faucet Installation and Replacement
All work performed is covered by the Mr. Rooter warranty
If we don't arrive on time, your Consultation Fee is waived
Emergency faucet leak and repair service with no added fee
Licensed and insured plumbing experts, plus quality parts
Mr. Rooter's prices are fair - check around to see for yourself
Work is scheduled promptly to complete your faucet repair
Coupons
Don't Miss Out On These Savings!
$25 Off
Annual Tankless Water
Heater Flush
Summer is here, enjoy your Saturday!
We'll take care of your Annual Tankless Water Heater Flush this week so you can relax this weekend.
Same Day and Next Day Appointments available.
Limit one. Cannot be combined with any other special offers or discounts.
Expires: October 15th, 2023
$195
Toilet Tune Up
Be done with the double flush!
Same Day and Next Day Appointments available.
Includes Fill Valve, Flapper & Supply Line.
Cannot be combined with any other special offers or discounts.
Expires: October 15th, 2023