About Mr. Rooter Plumbing
With 4.9/5 starts on Google, why call anyone else?
Your Neighbors Know Mr. Rooter.
See What They Say, in Verified Google Reviews:
I would give more than 5 stars, if I could. We had a sewer line that needed replacement; the previous company quoted us an outrageous price, then left without a resolution. Jay (at Mr. Rooter) was so kind and reassuring. He was the ultimate professional and completed the job within hours.
Jamie R.
We had an unexpected water leak and called Mr.Rooter on Saturday afternoon, who sent David en route within 30 minutes. Very professional and personable, and he took very good care of us! He came back the following morning to ensure all was well. Highly recommend for good service and quality work.
Jacqueline G.
Mr. Rooter had perfect communication throughout the entire process, letting me know when Ricky would arrive, and a photo so I knew exactly who to expect. He arrived on time and immediately got to work, explaining every step along the way. His reporting was top notch and will certainly assist when filing for an insurance claim.
Mose J.
I had a next day appointment for a routine (non-emergency) request, and John was amazing! He found significant issues behind our superficial request, and he explained everything in such an incredibly thorough and easy-to-understand manner. He demonstrated all the plumbing repairs he made and was a delight to have at our home.
Jessica I.
Rick arrived on time and did a great job repairing the hot water valve in the laundry room. He even helped me set the washer and dryer back into place and leveled them for me -- he really went the extra mile. We have used Mr. Rooter several times and they've always done an outstanding job.
Maria D.
Woke up to no hot water, and called Mr. Rooter to schedule a consultation. The lady who greeted me was very professional and courteous. The next morning Gavin showed up on time and replaced my unit in what seemed like lightning speed. I was very pleased with Mr. Rooter from initial call to installation.
Milton L.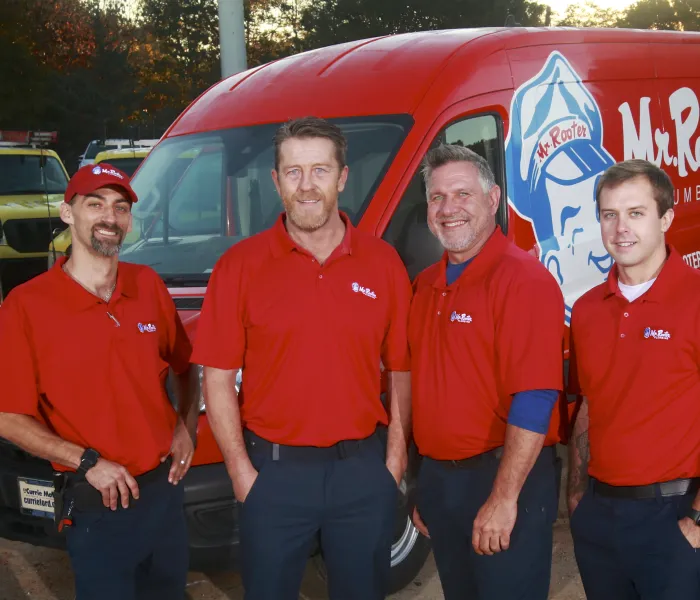 Why Does Mr. Rooter Have Such A Great Reputation in Atlanta?
We know what's important to you – because we're homeowners too. Respecting your home, your family, and your budget is simply part of our culture. Contact us today and find out why Atlantans gladly refer Mr. Rooter to their friends and neighbors.