Sump Pump Installation in Smyrna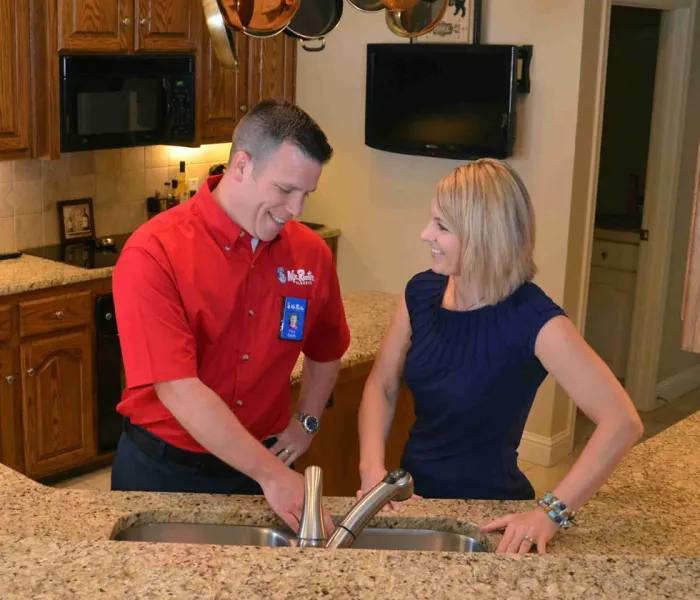 Sump Pump Repair in Smyrna
You can count on us! Mr. Rooter Plumbing is the premier provider of sump pump services in Smyrna. There's nobody better for your sump pump repair, sump pump replacement or installation. Our prompt, reliable service and up-front pricing have made us a local favorite for good reason.
That's why we are also proud to back our work with industry-leading warranties and guarantees. If you experience any problems with your sump pump or any questions about our services, just make one call to our support center for assistance. This means that we will fix the problem—no matter what time of day or night it occurs.
With Mr. Rooter Plumbing you can count on an affordable sump pump service that responds to your needs immediately. We carry out all repairs quickly and efficiently, no matter how big or small the job may be."
Schedule Your Smyrna Plumbing Repair Now!
What Is a Sump Pump And Why Do You Need One?
Sump pumps are submersible pumps positioned at the bottom of sump pits. The pump drains water out of the basement or crawlspace, keeping them dry and free of mold, mildew, and rot. Sump pumps are usually fitted with float switches that can be set at different heights. The switch will activate when rising water reaches the specified level, then turn off again once the water has been pumped out.
A sump pump works by keeping water out of your basement with a suction device that is placed in the lowest part of the basement. The suction mechanism will suck up the water and send it somewhere else away from the home when water builds up. This prevents flooding and keeps mold and mildew from building up in your home. Basements can be damp and humid, which makes them perfect for growing mold. Mold can cause health problems for people with allergies or asthma. It can also weaken wood structures such as floor joists, ceiling beams, subfloors, etc. If you do not have a sump pump installed in your basement, then you are at risk for all of these things happening to you. A major priority for you should be looking into a sump pump installation in Smyrna.
How Mr. Rooter Plumbing Can Meet All of Your Sump Pump Needs
Your sump pump is the last line of defense against the flooding that can result from excessive rainfall, a broken water line, or a sewer backup. If it's not working properly, your home could be at risk. It's vital to have your sump pump inspected regularly and to replace it every five to seven years. Pumps can fail due to age, mechanical problems, or electrical system issues. The life expectancy of a pump can vary based on the model and the quality of its components. A sump pump that runs constantly may also be nearing its end.
If you have questions about whether your sump pump is still working effectively, call Mr. Rooter Plumbing. We'll perform an inspection and recommend repairs or replacements if necessary. Also if you have water troubles in your basement, Mr. Rooter can assist with your sump pump installation needs.
Mr. Rooter offers reliable, fast, and affordable installation services for all types of residential sump pumps in Smyrna. Our licensed and insured plumbers are available for same-day service appointments in many cases, even on nights and weekends, so you won't have to wait long for help with your residential sump pump repair.