Water Leak Detection in Roswell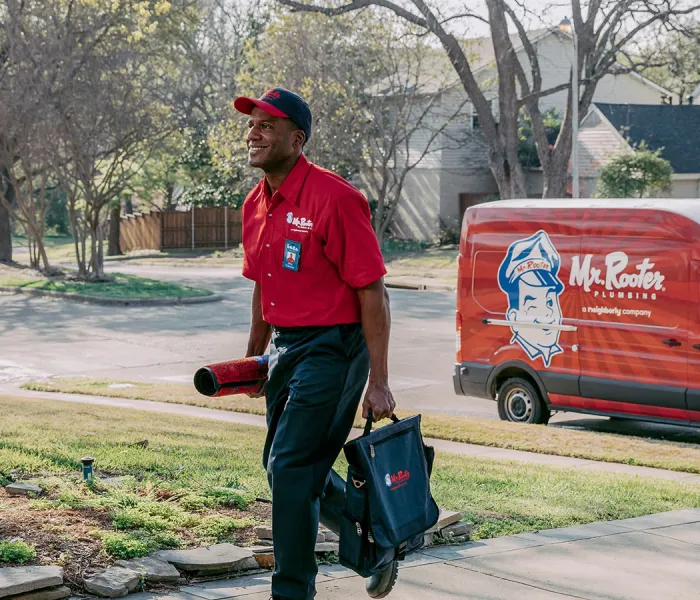 Leak Detection in Roswell
A water leak is a lot more than wasted water. Leaks can cause hundreds and even thousands of dollars' worth of damage to your property. Fortunately, a leak detection in Roswell can protect you from these unexpected costs. Mr. Rooter Plumbing's thermal imaging camera leak detection in Roswell allows us to spot hidden leaks without tearing apart your walls, floorboards, and ceilings.
Our dedicated plumbers are also experienced and equipped to handle a water leak repair in Roswell once we have pinpointed the leak. Call Mr. Rooter Plumbing to consult with a representative and schedule an appointment today. We may even be able to arrange an emergency water leak repair within the hour!

Don't Waste Water!

Stories of droughts in some of our U.S. cities have made us seriously think about the value of water. However, water leaks waste over a trillion gallons of water every year. That's enough water for over ten million households! Even on an individual level, leaks in the average U.S. household account for over 10,000 gallons of wasted water annually according to the Environmental Protection Agency. You can run 300 loads of laundry with that water! Don't waste water. Fixing easily corrected leaks such as a toilet leak or faucet leak can save you ten percent on your water bills. Call Mr. Rooter Plumbing to schedule a leak detection or water leak repair in Roswell today. We are even ready to arrange an emergency dispatch.

Schedule Your Roswell Plumbing Repair Now!
Let's Save You Money
Prevent Costly Water Damage
If you want to protect your investment, then be sure to invest in a routine leak detection. Spotting a slab leak, for example, can be the difference between a pipe replacement and a property replacement. While apparent leaks such as a kitchen sink leak, toilet leak, or even a basement leak can cause water damage, hidden leaks are the frightening threat. At Mr. Rooter Plumbing, we use thermal imaging camera to thoroughly inspect your property for hidden leaks so that you can rest assured. Call now to schedule a thermal imaging leak detection today.
Get Your Free Price Estimate Today
You know that a water leak can cost you hundreds or even thousands of dollars, so deciding whether to get leaks repaired should be a no-brainer. Still, all responsible property owners stick to a budget. Fortunately, Mr. Rooter Plumbing is ready to help. We have competitive prices as well as a frequent coupons and promotional offers. We even have financing options for large projects so that you can pay in manageable monthly payments. Call Mr. Rooter Plumbing to get your free price estimate upfront and schedule an appointment.