Water Heater Repair in Roswell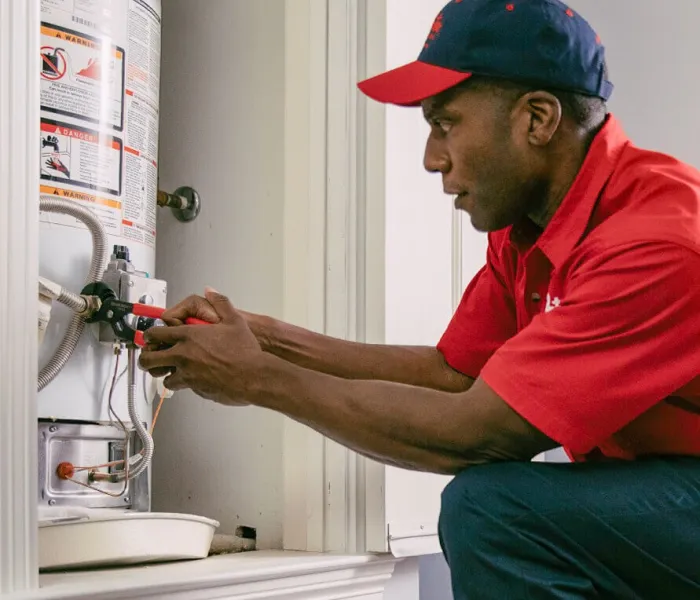 Water Heater Repair in Roswell
Most households rely on their water heater for hot, running water as they go about their daily activities. Over time, your water is bound to start exhibiting signs it needs to be assessed by a professional and that's where we come in as the top hot water heater tank installation company. When there's a problem with your unit, Mr. Rooter Plumbing is your go-to service provider for quality water heater repair in Roswell. Many factors cause a water heater to start malfunctioning, and if they are not addressed, it can lead to significant damage.
Like any other appliance in your home, water heaters have a lifespan of about ten years before you have to consider a replacement. It's advisable to schedule regular maintenance checks with Mr. Rooter Plumbing, to prolong the lifespan and efficiency of your water heater. Our team of experts in Roswell has experience dealing with different appliances such as gas and electric water heaters, allowing you to leverage our expertise for an efficient appliance.

Schedule Your Roswell Plumbing Repair Now!
Common Water Heater Issues
Your Water Heater is Too Old
Although scheduling regular maintenance for your water is crucial for efficiency and functionality, nothing lasts forever. At one point, you will experience the frustration of insufficient hot water or a leak, which prompts water heater repair. Electric and gas water heaters are susceptible to aging, especially when heating components and tank damage. That's why Mr. Rooter Plumbing recommends switching to tankless water heaters, which are more efficient and less likely to malfunction. If you'd like to make the switch to a higher performance unit, we can help you access top-notch water heater replacement in Roswell.
Rust Water or Heater Inlet Valve
Is it time for you to invest in a plumbing repair, inspection, installation or maintenance service? Then call the experts at Mr. Rooter Plumbing today. Our local certified, licensed and insured Alpharetta plumbers have the tools and training needed to get the job done quickly and affordably. Contact our office to speak with our knowledgeable staff.
Water Heater Noise
Over time, your water heater will start to produce sounds as the tank heats the water. Water heater noises are usually caused by sediment buildup, which compromises the structural integrity of the tank and heating components. This problem becomes more prominent with age and can cause significant damage if not dealt with in time. Mr. Rooter Plumbing can help you assess the situation and recommend the most suitable course of action.