Drain Cleaning in Peachtree City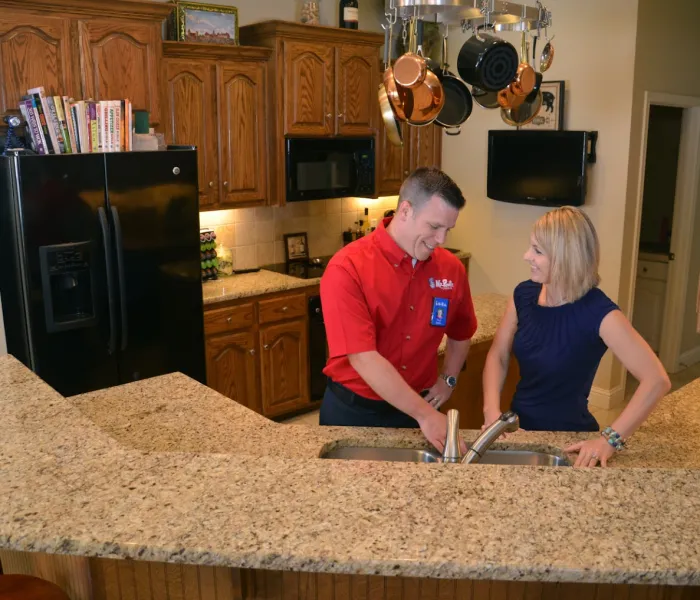 Drain Cleaning in Peachtree City
Here at Mr. Rooter Plumbing, we know how valuable your time is, which is why we offer services to help with all your plumbing and drain needs. Whether you're looking for clogged drain line repair, drain line installation, drain line replacement, drain cleaning, or hydro jetting in Peachtree City, we do it all! Keeping your drain lines clean is super important when it comes to the health of your home.
No matter what is causing your pipes to clog, whether it be food, grease, or soap, we have what it takes to properly clean them out and get them back to working like they did when they were brand new. We offer all the plumbing services you could need, and when it comes to Peachtree City drain cleaning, we are the name that should come to your mind. To schedule your drain cleaning appointment, give us a call today!
Schedule Your Peachtree City Plumbing Repair Now!
Benefits of Getting Your Drains Cleaned
When it comes to getting your drains cleaned, it should be something that is done regularly. There are so many different benefits that come with getting them cleaned by one of our team members, and we think it's important that you are aware of these benefits. Thorough drain cleaning services leave both you with a cleaner, safer, and healthier home that you and your family will be able to enjoy for years to come.

Here are some of the major benefits of getting your drain cleaned:
• Odor elimination -- Having your drains cleaned out by a Mr. Rooter Plumbing team member is going to help eliminate any unwanted odors throughout your home. Things like food, hair, and grease build up over time and that's what causes them to clog up - resulting in that unpleasant smell you don't want to deal with.
• Decrease your water bill -- If you notice your water bill is unusually high for a couple of months, you may have a more serious issue on your hands. When we come to do drain line repair or drain cleaning, we will inspect your water lines as they clean them out, and be able to spot any leaks.
• Increased home hygiene -- By hiring Mr. Rooter Plumbing, you and your family will be left with a much cleaner home overall. Mold and mildew can form in your drain systems, and by getting that all cleaned out, your home will be brand new!