Toilet Installation in Johns Creek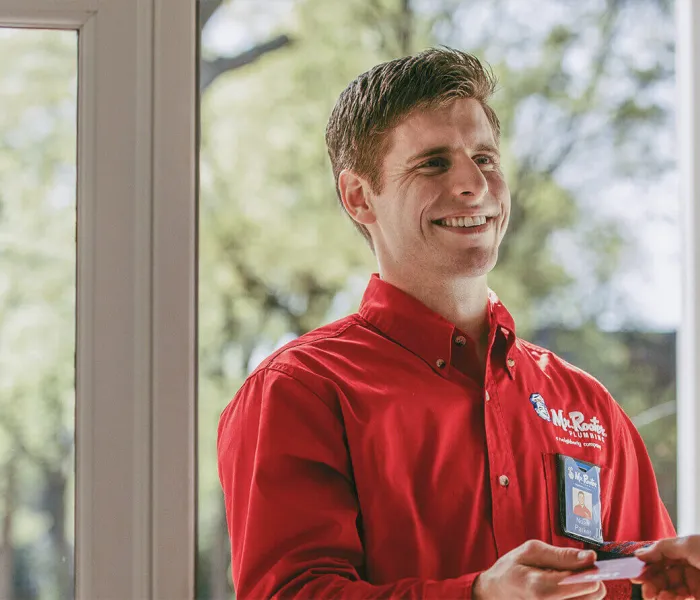 Toilet Installation in Johns Creek
At Mr. Rooter, we know how important it is to have your clogged or running toilets repaired or a new toilet installation done right away. When it comes to running, leaky or clogged toilets, our certified plumbers have seen it all! If you've been thinking about replacing one of your toilet, just give a call to Mr. Rooter for trustworthy assistance and toilet repairing and toilet replacement services in Johns Creek. Our experts will be able to help you plan your project from start to finish, and can contribute to making sure that your toilet plumbing is installed safely, and that the faucets and attachments you choose are working properly.
Our customer's satisfaction is our # 1 priority and completely guaranteed with ANY job we do. We take care our Johns Creek resident customers with our emergency services. Don't wait on having your toilet fixed our installing a new one- call us today and experience the difference!
Schedule Your Johns Creek Plumbing Repair Now!
We Do More Than Just Replacements
View our additional toilet services.
Toilet Installation
At Mr. Rooter, we've seen it all when it comes to cloggy and running toilets. We've all felt that horrible sinking feeling that comes when you flush the toilet and it doesn't stop running - and of course the panic when the water rises to the top of the bowl! What about when you open your water bill and it's three times the amount? That's why we offer fast, full service toilet repair and toilet installation throughout the Roswell area, 7 days a week.
Toilet Repair
Mr. Rooter offers a full array of available plumbing services. All of our technicians are state licensed and fully trained on ANY toilet plumbing issue you may have. We are licensed, bonded and insured! As always, all work and products are guaranteed. A clogged or running toilet can cause families frustration - especially if that toilet is in the master bathroom or in a guest bathroom. Don't hang an "Out of Order" sign on your door - if you need you toilet repair Johns Creek, call the pros at Mr. Rooter!