In the past, when you had an issue with a sewer line, plumbing repairs could be highly frustrating and overwhelming for homeowners. They can be disruptive, expensive, and time-consuming because sewer lines are underground, and it was common to destroy yards and landscapes by digging the trenches required to reach and repair them. With the new trenchless sewer line replacement method, such steps are no longer needed. They are avoided because modern trenchless sewer repair techniques have transformed it into a less invasive and damaging process.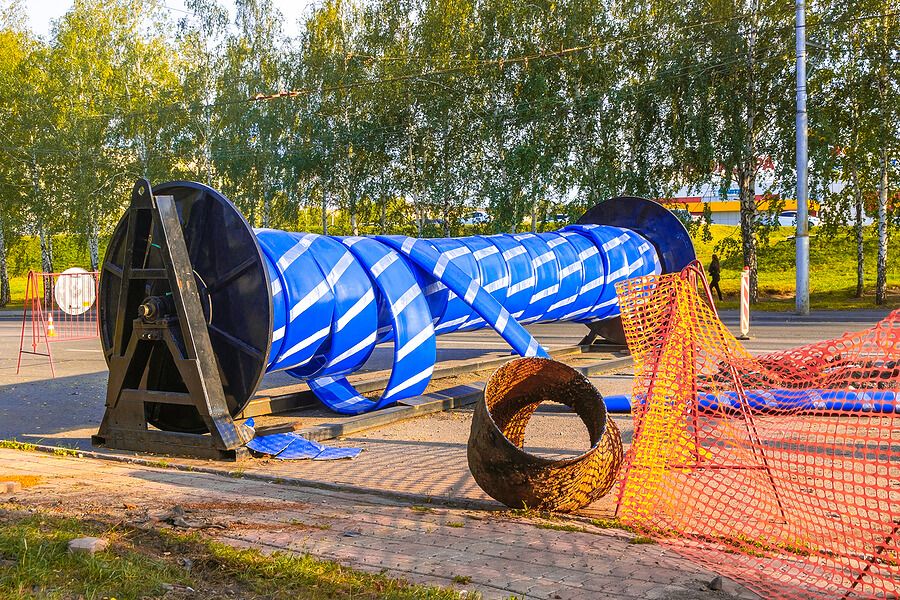 What Is Trenchless Sewer Repair?
As the name implies, trenchless sewage repairinvolves replacing a sewer pipe without digging a trench. Trenchless sewage repair is a way to fix sewer pipes without having to dig up and remove a lot of the flooring, foundation, and walls first to expose the pipes in the building.
Trenchless pipe repair structurally restores an existing pipe internally by using the failed pipe as a host rather than disruptive or costly trench digging, followed by conventional repair and continuous restoration of the impacted surface.
Professionals can now use several methods to fix your pipes without causing damage to your landscape, and we can get the job done without leaving your home looking like a central construction zone.
Below are the methods or processes for fixing trenchless sewer pipes:
A trenchless repair technique called pipe bursting entails breaking and enlarging the old pipe. As it goes through the sewer line, the old pipe is fractured or damaged, pushed away, and replaced with new high-density polyethylene pipes HDPE piping.
To do this, a head, also known as a "bursting head or bullet," is pulled through the rusted pipe. While removing and laying the new pipe behind it, the head breaks the old pipe.
HDPE piping has several advantages over the other trenchless sewer line replacement techniques because it requires less effort. After all, there is no need to operate heavy equipment to dig up a lot of soil, and contractors won't be straining their backs digging dirt, either. Additionally, pipe bursting leaves less of a mess behind when you finish replacing the pipe because it doesn't cause as much harm to the area you're working on. Additionally, it increases the pipe's flow capacity while being cost-effective.
CIPP pipe lining, or Cured-in-Place-Pipe Lining, is a trenchless technique for building sewers. Compared to other sewage repair techniques, it takes less time to complete and requires little to no digging. Both short and long lines of pipes that do not require sizing up can be repaired with it.
This method is cheaper compared to the other methods, and it requires no digging of any sort. Moreover, CIPP pipe lining repairs are as durable as a new pipe and decrease the diameter of a sewer line. So, this option is best and available for a pipe that has been repaired on several occasions or if the original tube is not long enough to be functional after completing the process.
Slip lining is a method of repairing leaks and restoring structural integrity to an existing pipeline. Installing a smaller "carrier pipe" into a larger "host pipe," grouting the annular space between the two pipes, and sealing the ends are all part of the process.
Slip lining can seal leaks in mostly straight applications. It is the original method of repairing sewer pipes and has been used since the 1940s. The slip is generally made from plastic materials, just like a pipe bursting. Slip lining pipe requires two pits to be dug adequately for the opening and closing of the line being repaired, and slip lining also decreases the diameter of the tube.
Contact the Professionals
The best trenchless sewer line repair for you is the one that works best for your residential or office sewer needs, situation, and budget. Contact Mr. Rooter Plumbing today to help you with any of your preferred methods to fix your sewer problems. We are experts in pipe bursting and bring our award-winning services to our customers. Contact us today!