If you've been noticing a decrease in the water pressure in your home, it might be time to call a professional. While many things can go wrong with a water heater, one of the most common problems is that it needs to be serviced. Several signs can signal that it's time to have your water heater serviced.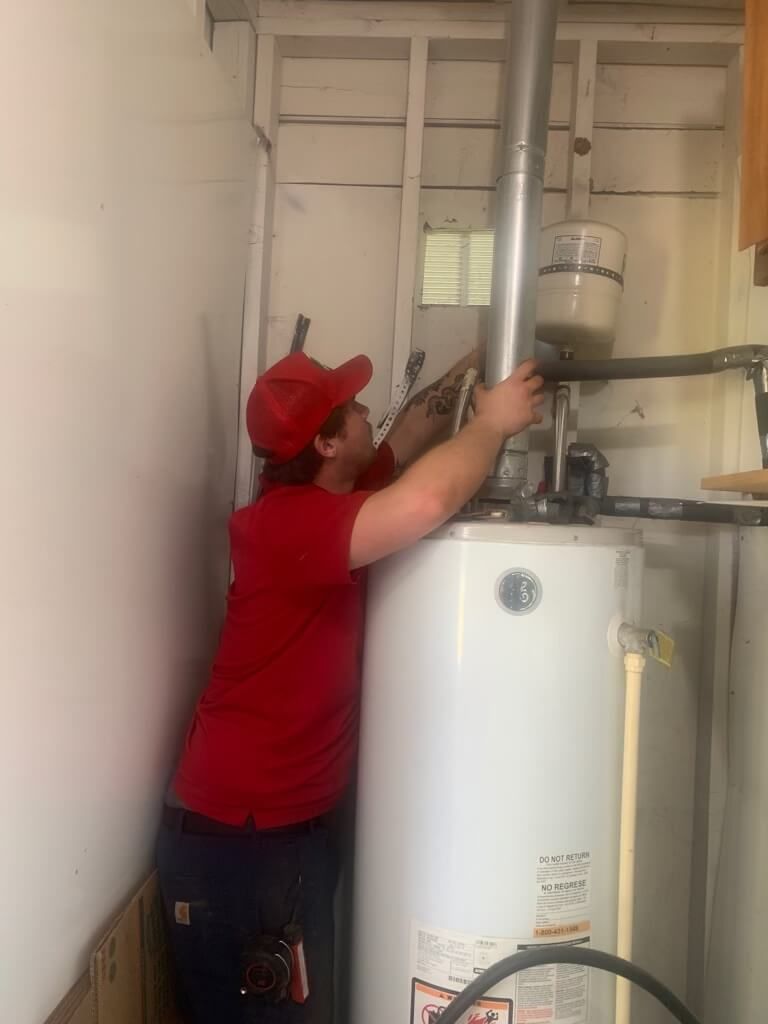 There is Low to No Water Pressure
It is essential to understand what causes too much pressure in the hot water heater and too little pressure. If you notice a steady change in your water pressure, it could be time to schedule a service call. In some cases, mineral deposits could build up on the heating elements causing lower water pressure in your system.
In other cases, this type of problem could indicate a problem with the water heater pressure relief valve. A leaking or malfunctioning valve could suggest that there is debris in the water. It could also mean that steam and water are trapped inside the tank, which can result in an explosion.
There are also cases where low water pressure results from a blocked or bent distribution line or an improper installation. Scheduling a service call is crucial to ensuring your system continues to function flawlessly.
The Temperature of the Hot Water Fluctuates
When you turn on the faucet, you should get hot water immediately without waiting for it to heat up for an extended period. If this is not the case, there might be an issue with your water heater.
If the hot water temperature changes drastically when you turn it on or it doesn't seem consistent at all, this could also mean that your water heater is on its way out and needs to be replaced. Scheduling a service call can help you quickly identify and correct the issue to avoid needing a costly replacement.
Odd Noises are Coming from the Water Heater
A loud humming noise or metal scraping against metal could signal that something is wrong with your water heater. It could worsen the issues in your water heater if it's not getting fixed soon. Also, sounds like cracking, banging, and popping can indicate a reasonably severe problem with the water heater. If you hear your water heater making noise, you should immediately reach out to a skilled professional for a service call.
The Water Will Not Drain Through the Drain Valve
If you notice pooling water, it could indicate that mineral deposits have built up on your drain line. This can make it impossible for water to drain out through the valve over time.
Pooling water is a good reason why continuous maintenance is critical when extending your water heater's life. The system needs to be flushed at least once annually. If you have not had your system flushed, you may want to schedule a service call very soon.
There is a Water Discoloration
If you notice that your water has a brownish tint, it could indicate rust and corrosion inside the water heater. The rust will mix with the water and cause it to be slightly discolored. Running a cold water tap test can help you detect this issue with your system.
Rust and corrosion in the water heater could quickly cause the system to fail, and fixing it could be costly and time-consuming. Instead, scheduling a service call can help detect and correct the issue before any significant damage occurs.
Contact Mr. Rooter Plumbing today
If any of these signs occur regularly in your home, it might be time to schedule an appointment with our plumbers and have them check out your water heater. Since 1970, our team at Mr. Rooter Plumbing has remained committed to core values deeply rooted in providing top-quality work for customers at an honest price.
If you want to have a water heater repaired or need an estimate on a future project, we can help you get started. We can take your call at any time to schedule an appointment.